Roll-In Dock Components
The easiest to install, FLOE's roll-in docks are a popular system. We know it's a hassle getting your dock into the water at the start of the season, but FLOE makes it effortless. The secret is the modular portability.
Dock sections link together, rather than hard bolting connections, allowing you to quickly add or disconnect sections. Because of the ability to move independently, this modular system allows you to create customized dock structure configurations. With double bracing on each wheel kit, roll-in docks are safe and stable.
The wheels negate the need to level and lift the heavy mid-section of the dock, and leveling is nearly effortless with a cordless drill. Best part? You won't have a chain or maintenance cable to tension!
New 2023 Quick-Attach FLOE Dock
FLOE has introduced their 2023 product line with new features designed to make customizing your dock even easier!
Quick-Attach Roll-In Docks are replacing Standard Roll-In Docks this year. These 2023 Quick-Attach Docks feature a track in the upper and lower frame tube, where previous docks did not include tracks on the frames. These tracks allow you to move accessories around the dock easier – making lake life 100% customized to you! There has also been an upgrade to the 2023 dock colors! You can order docks in the classic grey or a new AG-Chestnut. Both colors feature new colored dock caps to match instead of the standard black.

Components
Dock Sections
4' x 16'
4' x 12'
6' x 12'
2' x 10'
Sun Decks
8' x 16'
8' x 12'
8' x 8'
4' x 8'
Shore End Ramps
4' x 12'
4' x 6'
6' x 8'
Dock Shoreway
4' x 16'
4' x 12'
Related Accessories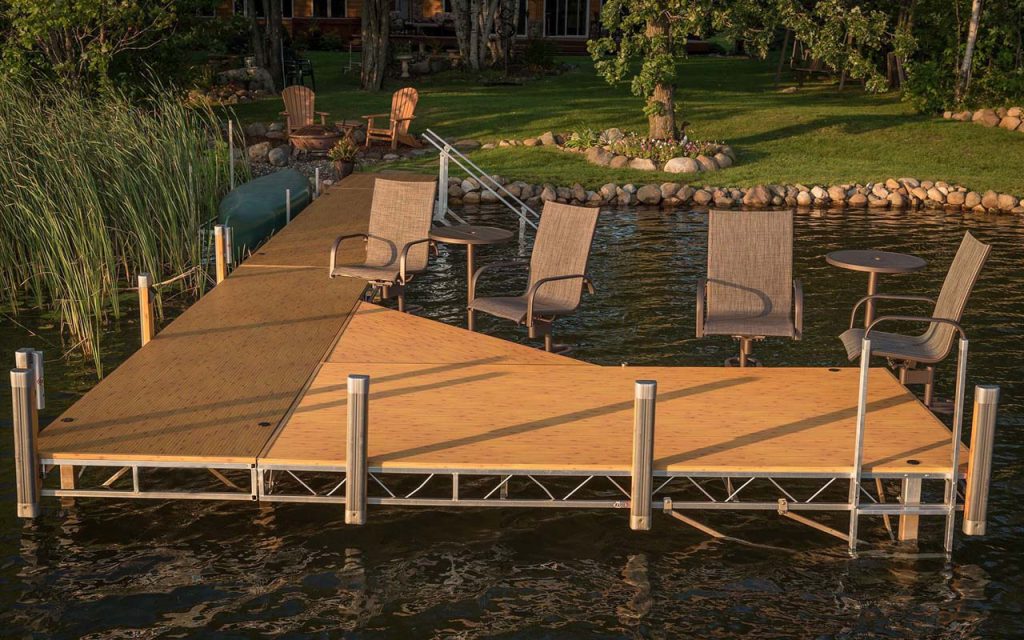 Dock Furniture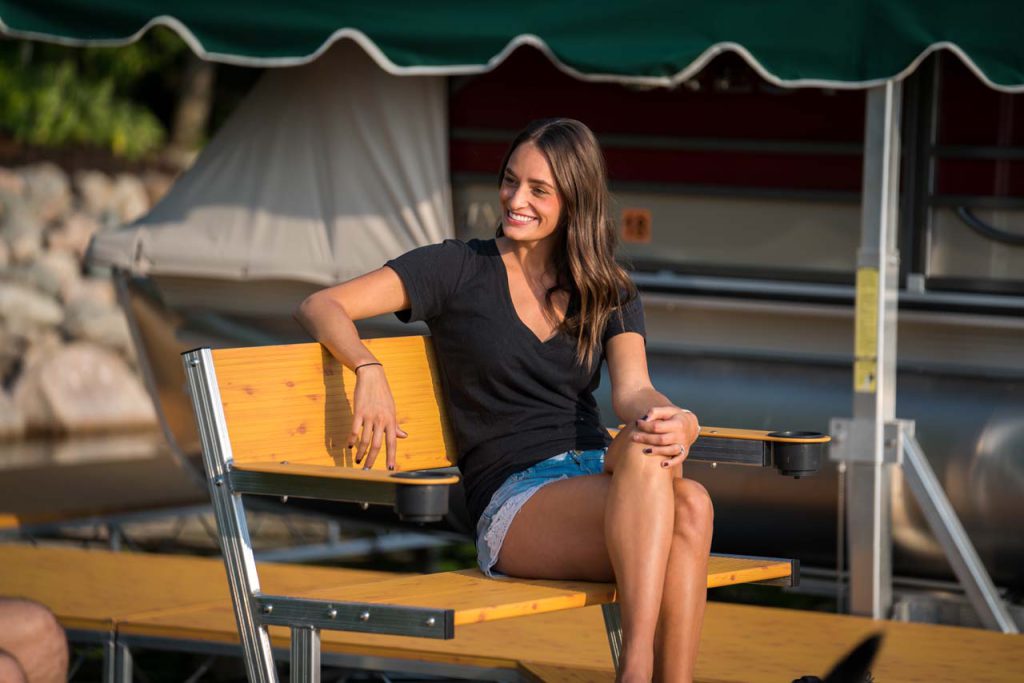 Bench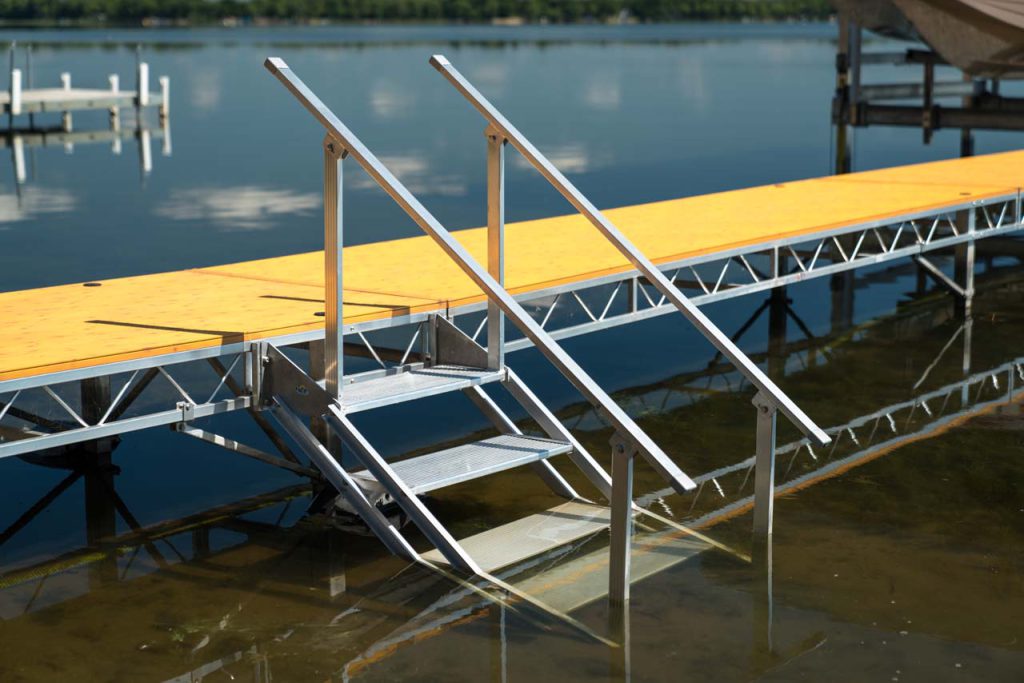 Dock Steps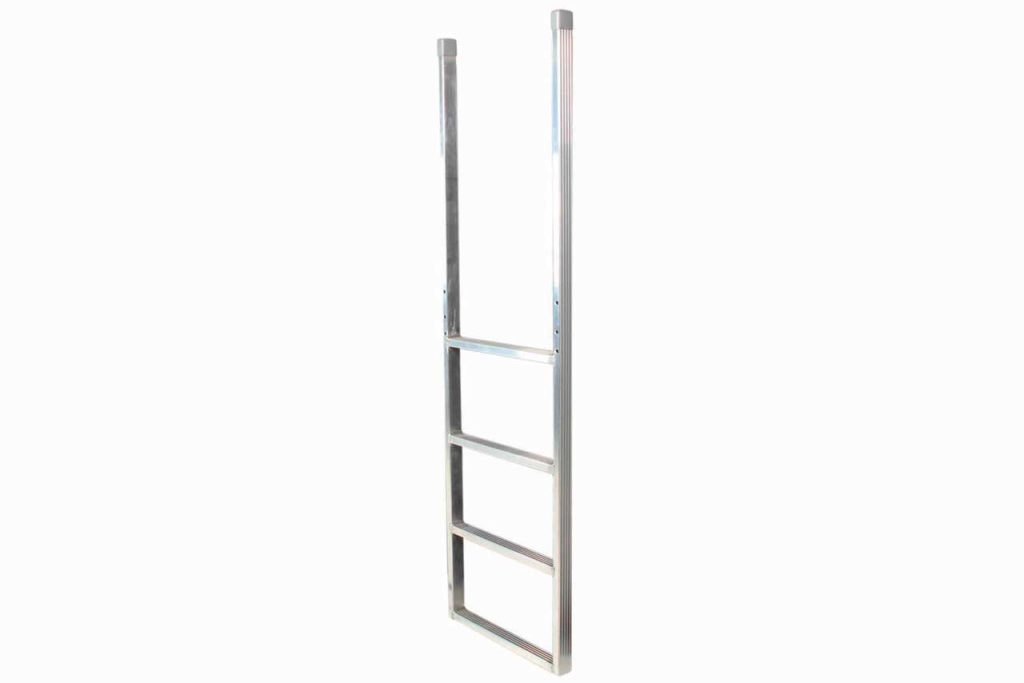 Swim Ladder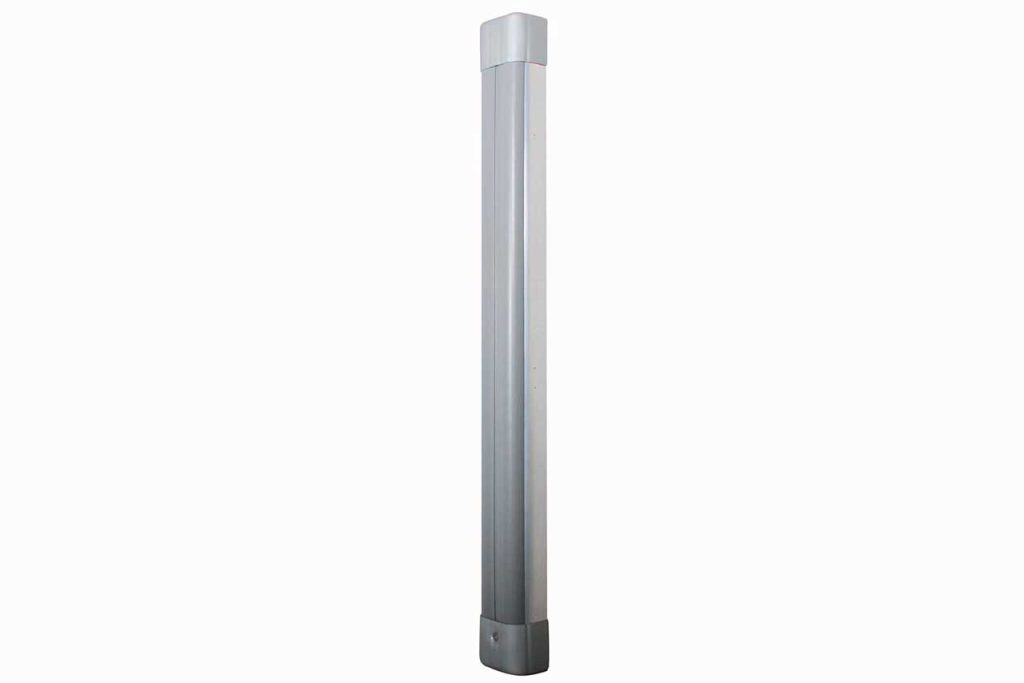 Vertical Bumper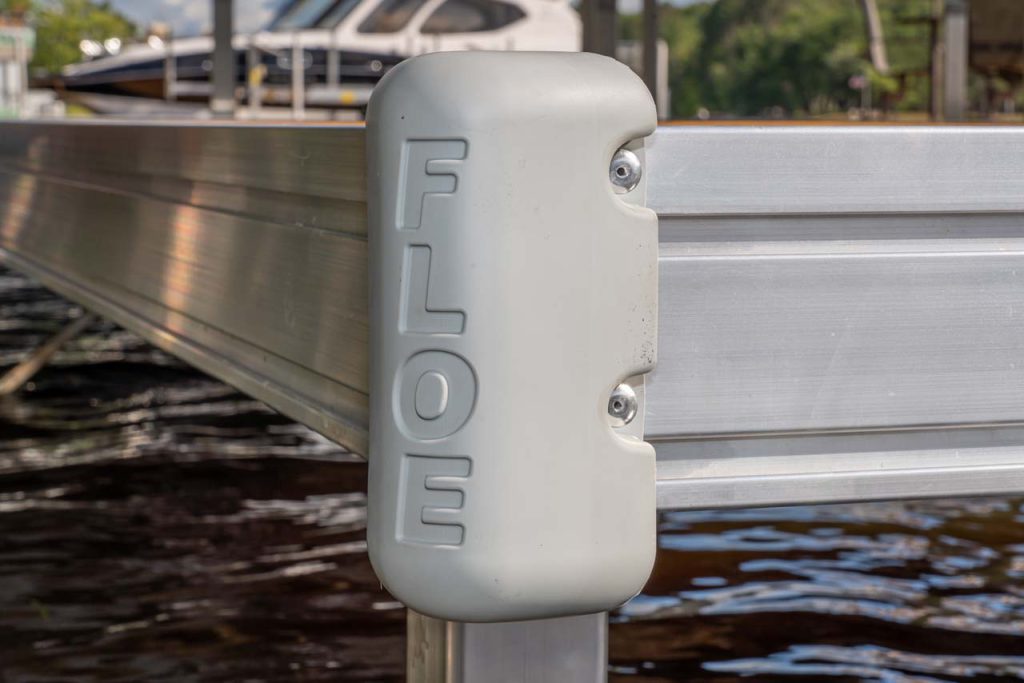 Corner Bumper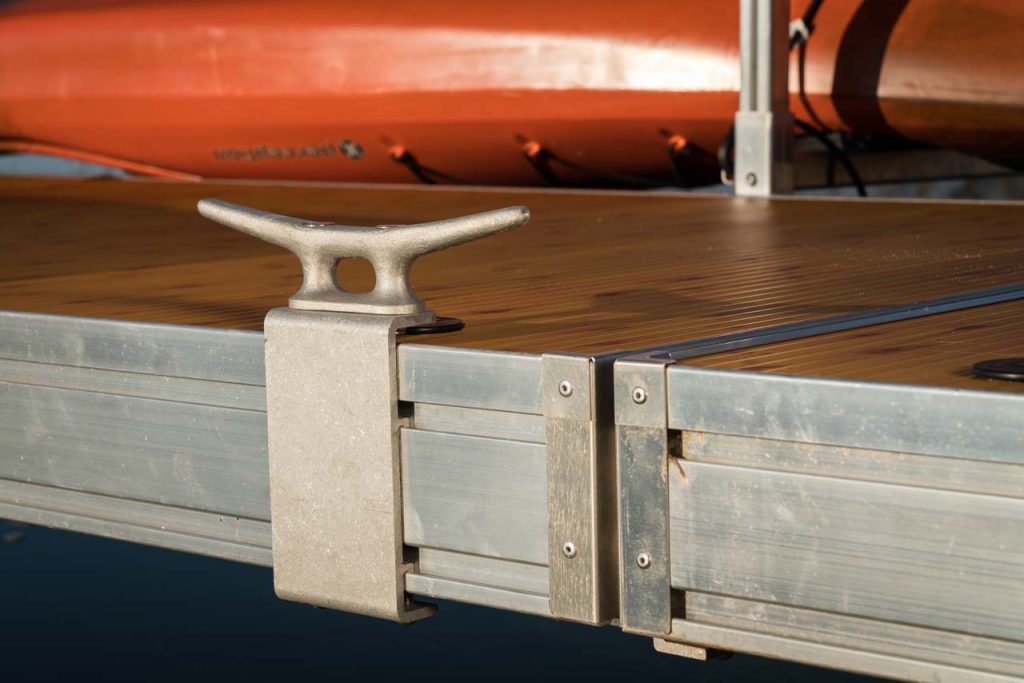 Cleats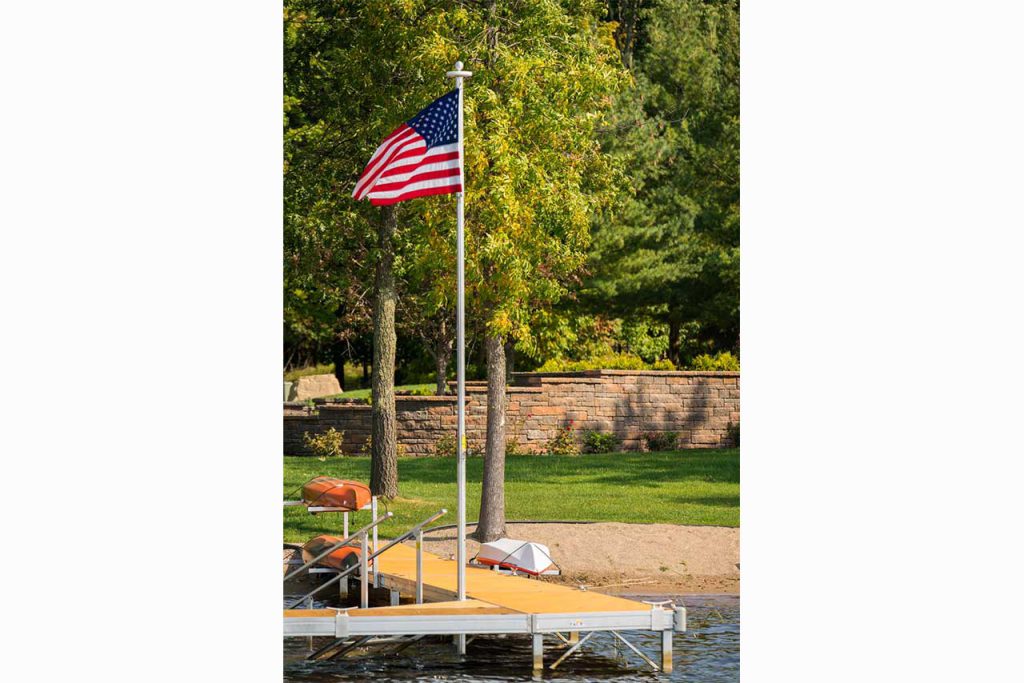 Flag Pole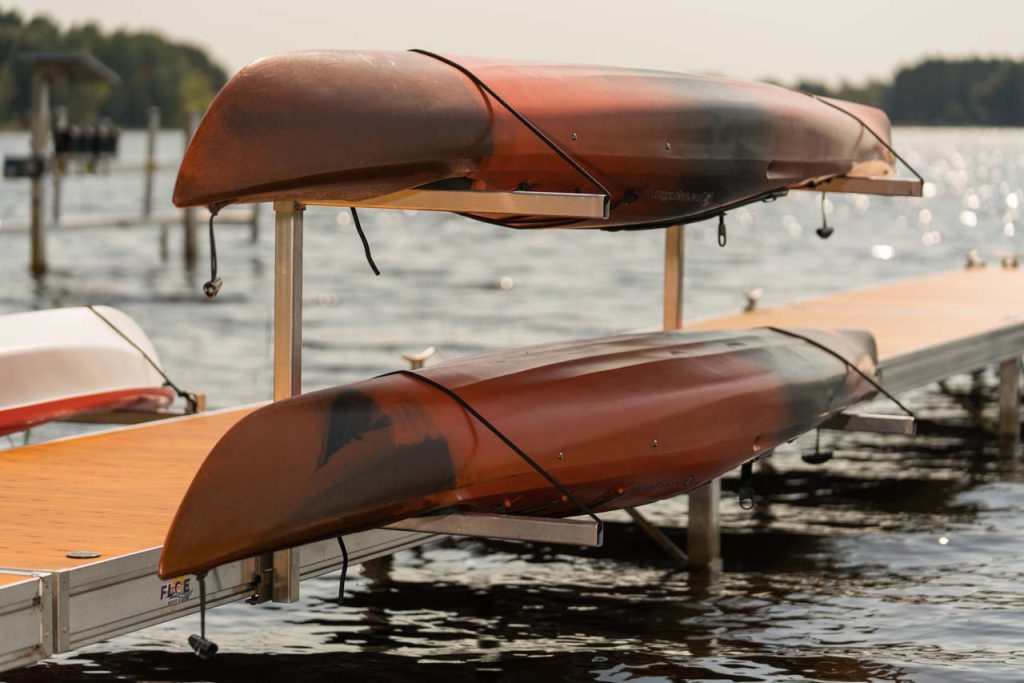 Lake Accessory Rack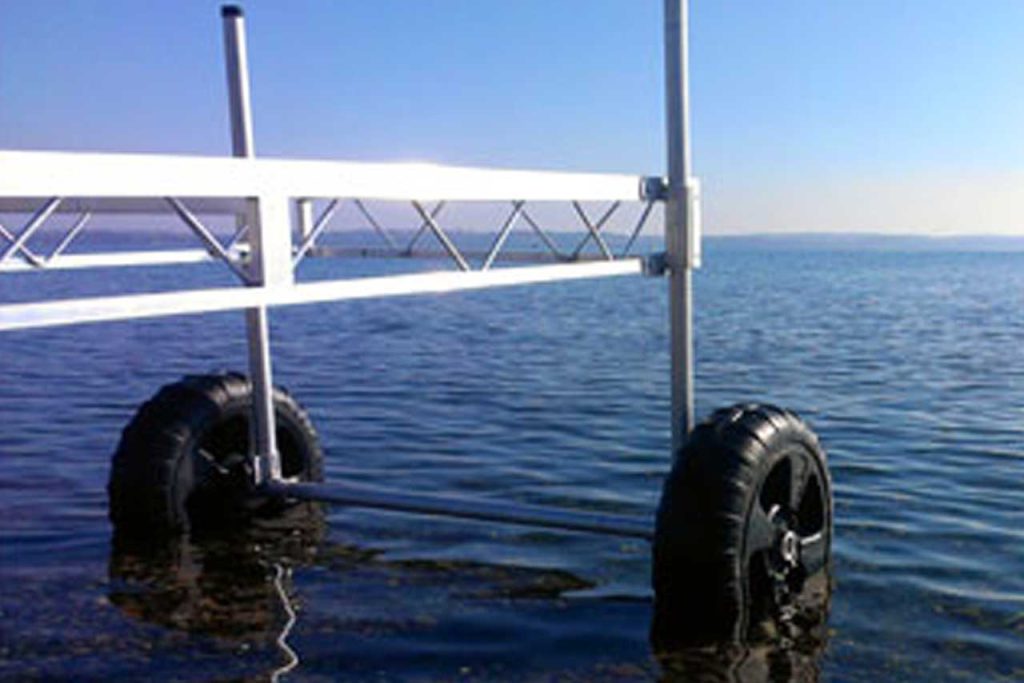 Roll-In Dock Components
It's hard work putting the dock out in the spring and bringing it in after the season! Aluma-lite roll-in docks from Soderbloom are the perfect choice for those who want an affordable option that gets them onto the water faster.
Efficient manufacturing processes allow Soderbloom to offer low prices, while still maintaining quality. Made from a durable hard alloy and aluminum frame, Soderbloom docks are time-tested to be tough.
To view models and specifications via Soderbloom, or to request an estimate from us, please follow the links below!