Winch Lifts
FLOE's 12-volt DC electric boat lift winch lets you easily raise and lower your boat or pontoon with the push of a button. It includes a wired remote with 30′ cord that has a key switch allowing you to turn off the lift when you are away.
This system offers exceptional value compared to other power boat lift winch systems and includes a battery box with a built-in Battery Conditioner Indicator.
There's also a manual winch with crank wheel option that fits all FLOE vertical winch boat lifts. This heavy-duty gear reduced winch features an automatic load-holding brake, a large easy-to-crank wheel with speed knob, and a strong 5/16″ flexible stainless cable.
Related Accessories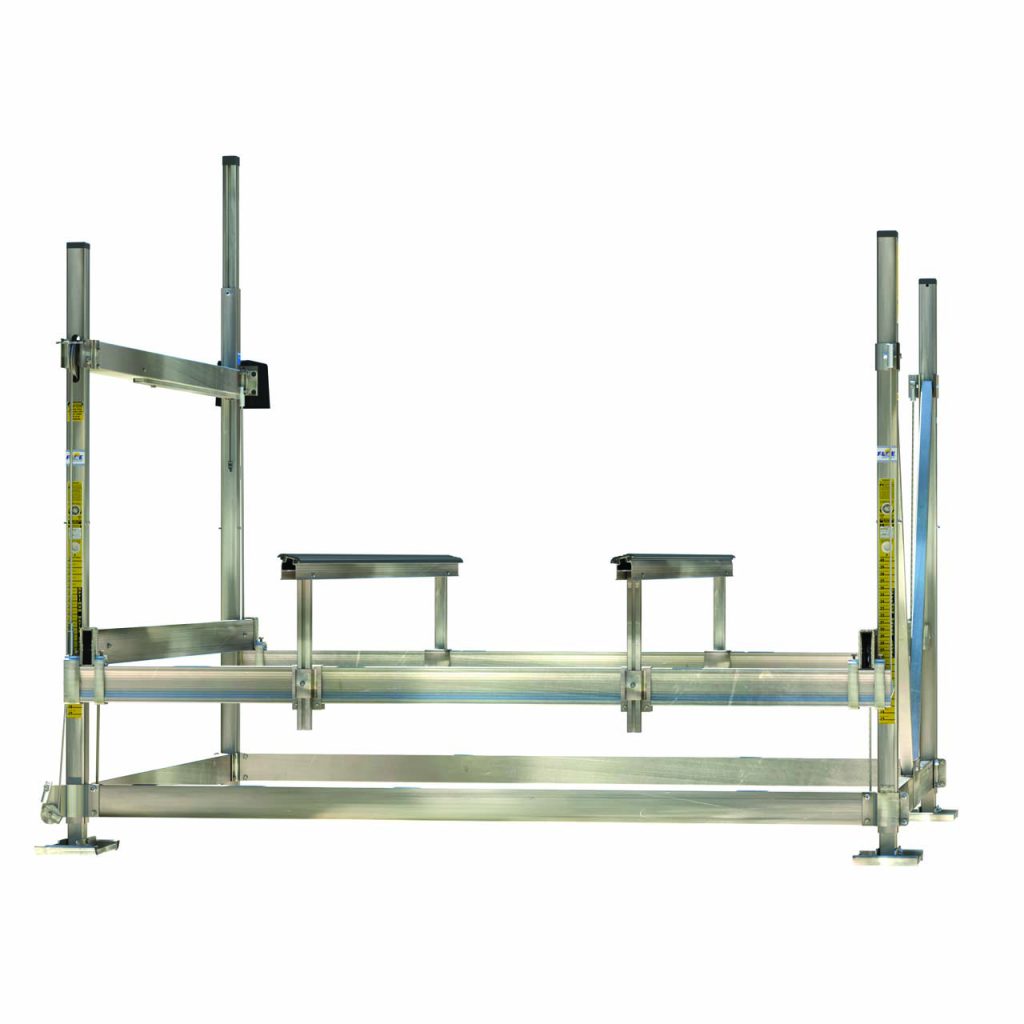 Full Length Boat Bunks (No Cradle Pads)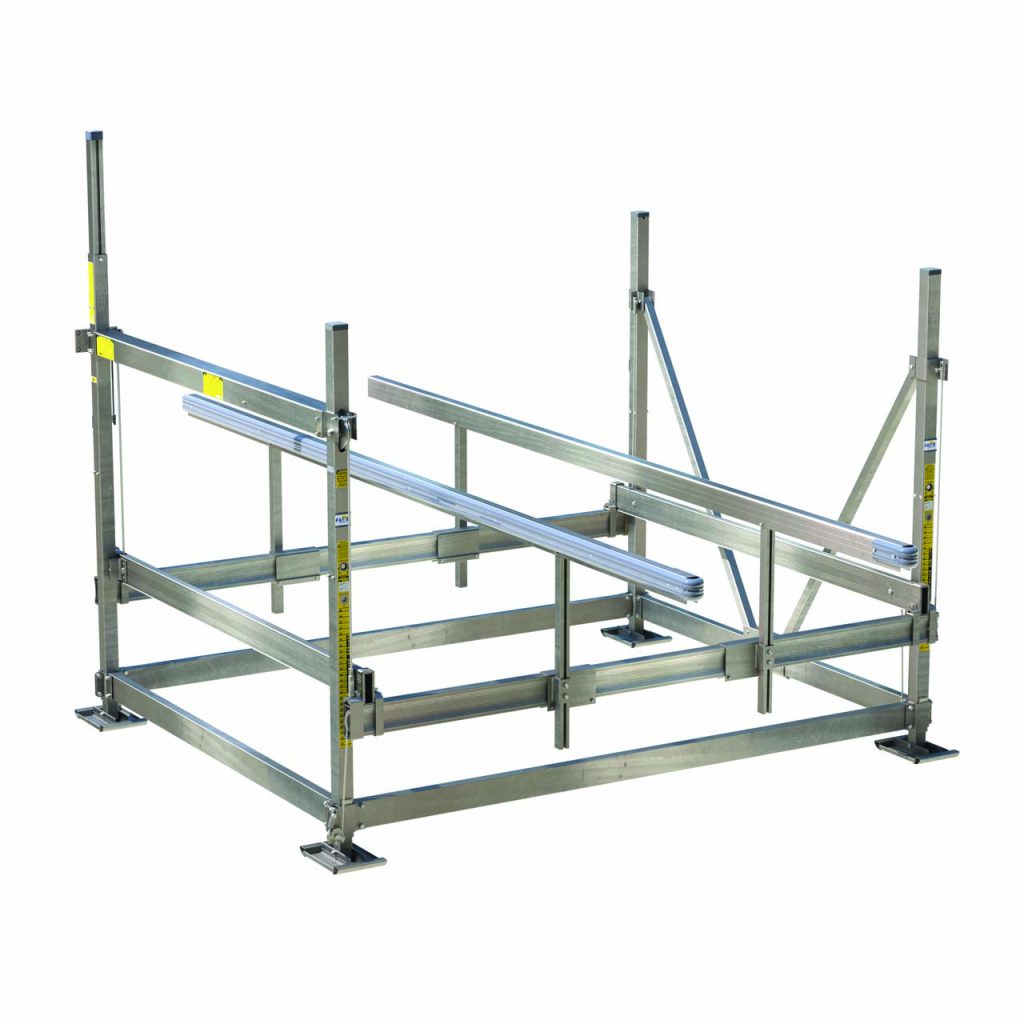 Pontoon Full Length Bunk Guide-In System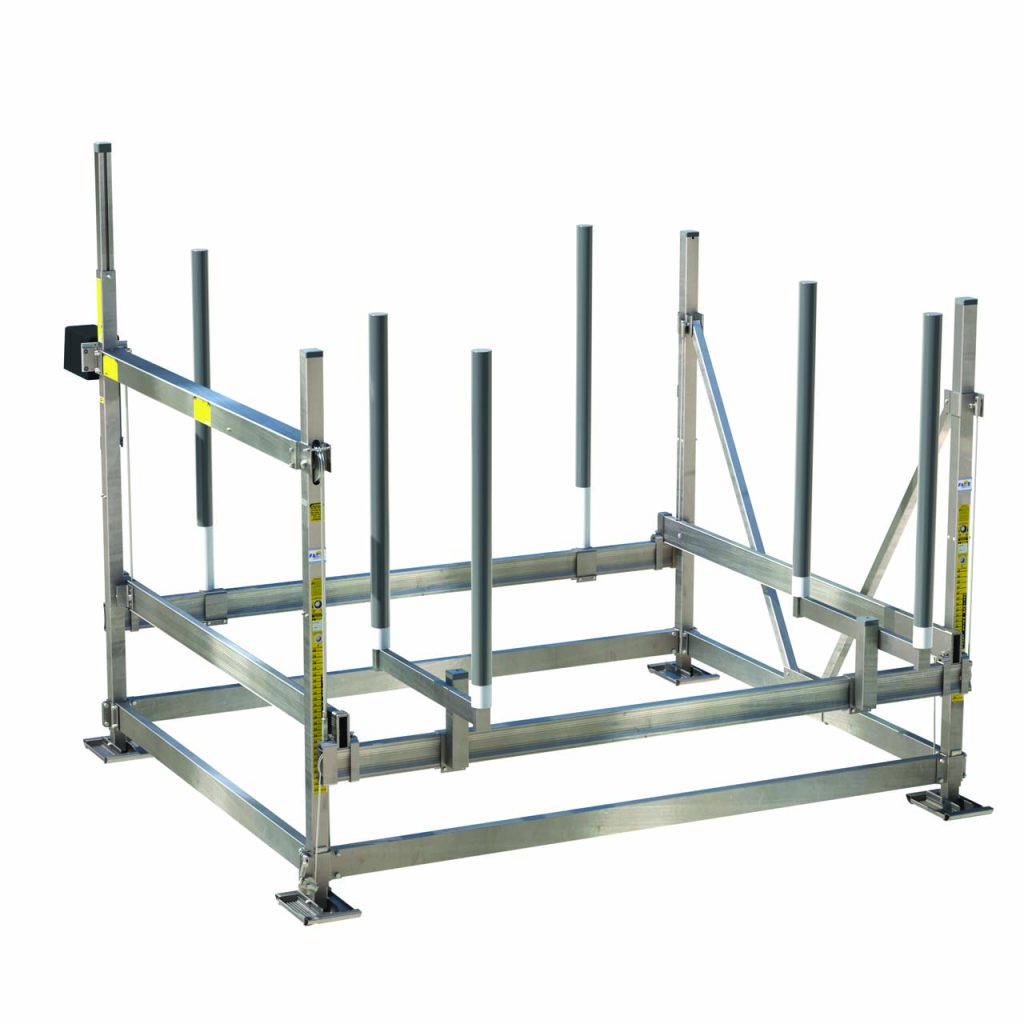 Guide-Ins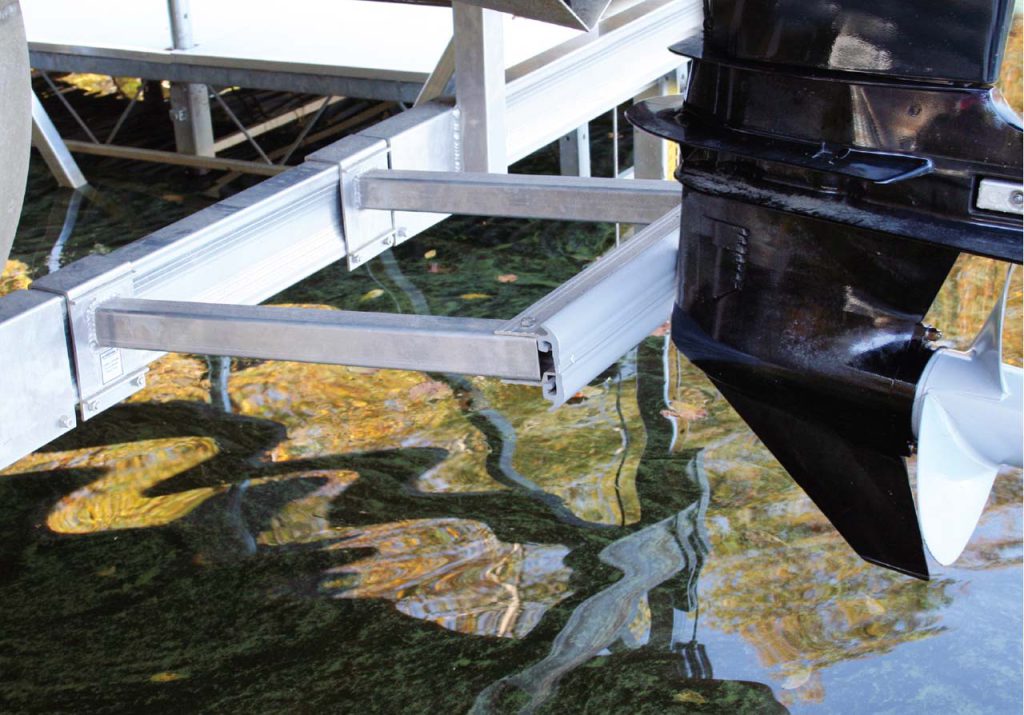 Motor Stop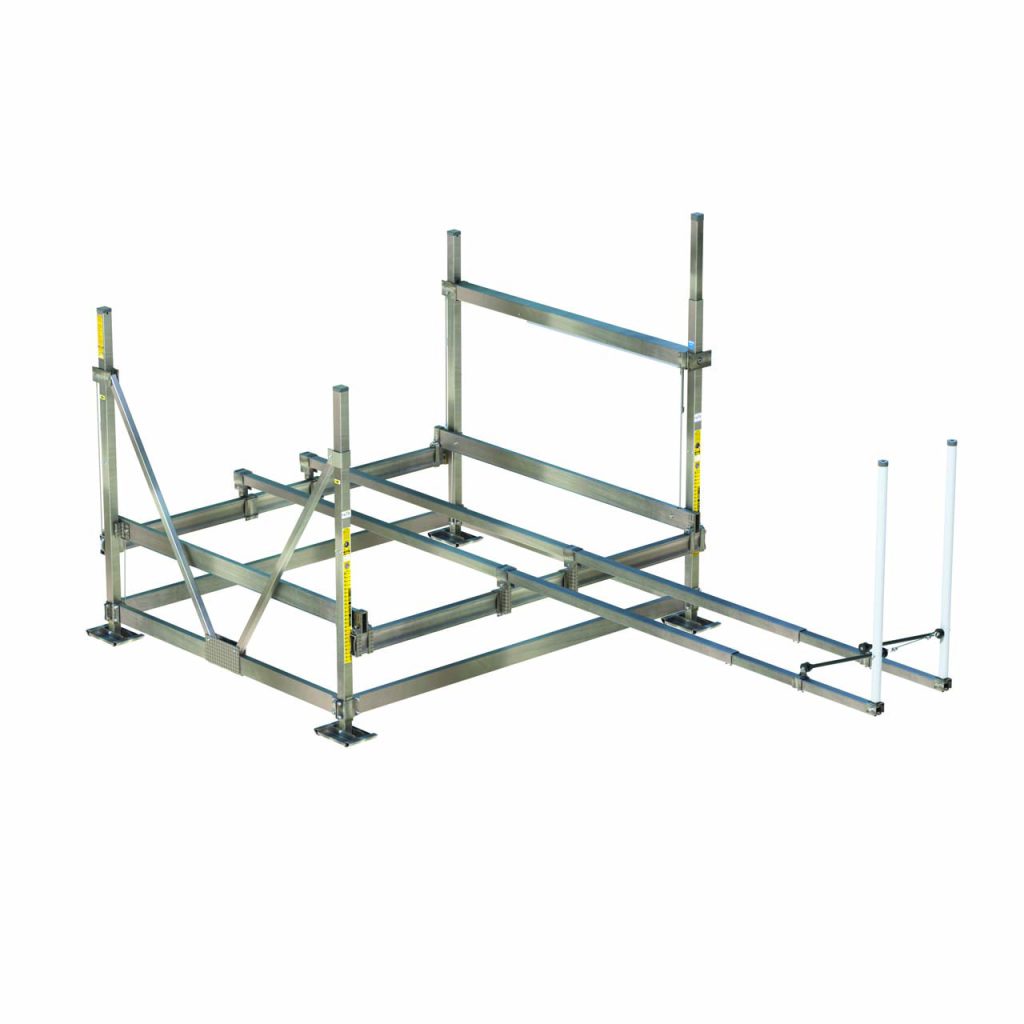 Bow Flex Park Positioning System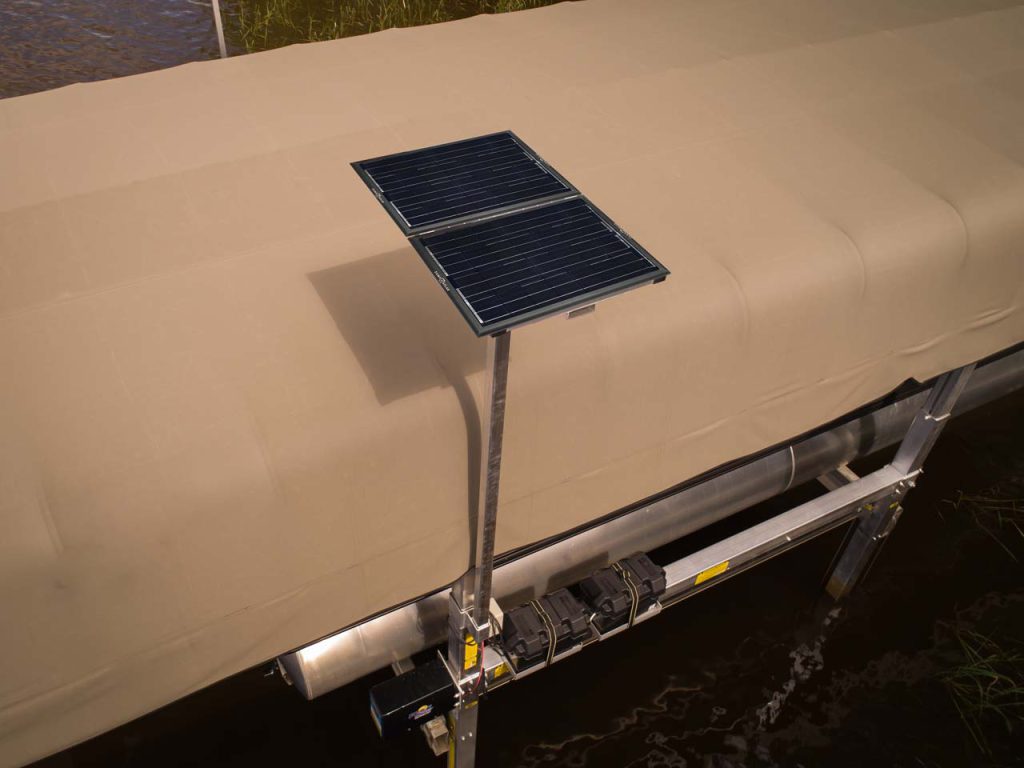 Solar Panel
Wireless Remote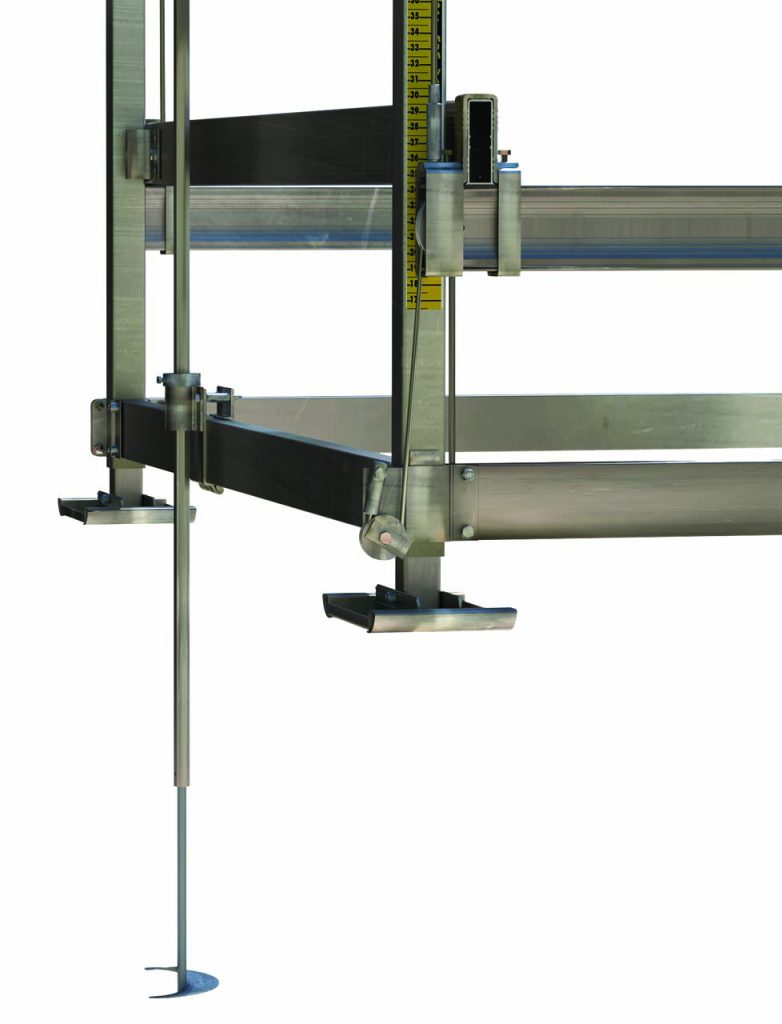 Lift Anchoring System