Dock
Installation and Removal
The fun part? Enjoying the lake. The not so fun part? Putting your docks in and out. Duluth Docks-N-Lifts offers a full range of services to put your dock in the water in the spring, and out in the fall. Leave the heavy lifting to us and our Elite Flat Bottom Barge, so you can get back to telling the story … you know, the one about the mammoth-sized Muskie.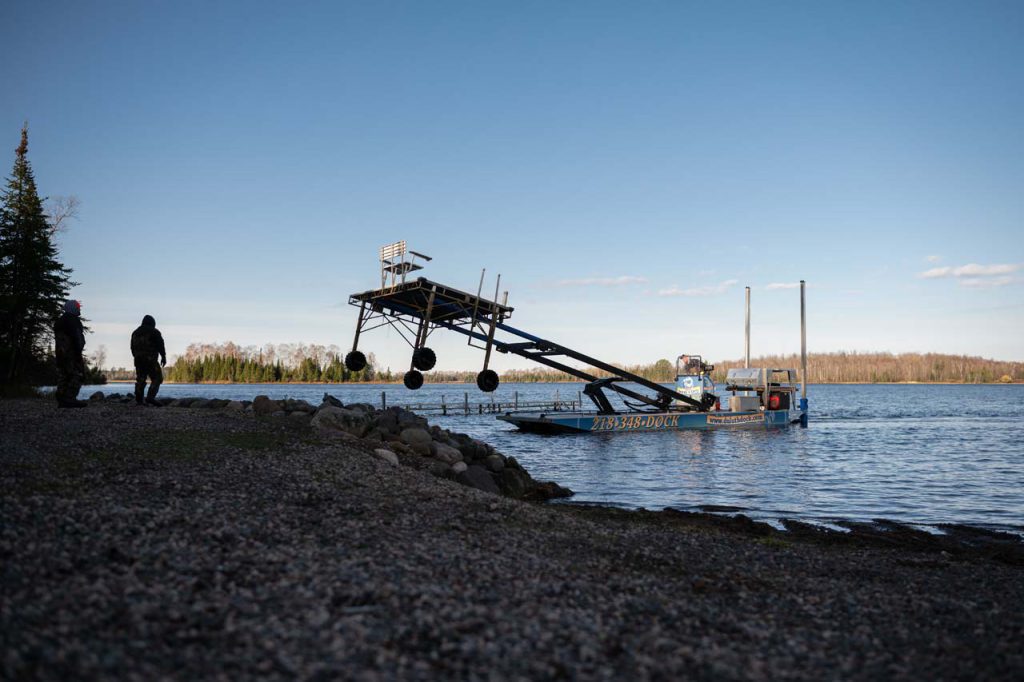 Installation/Removal of
Aluminum Docks
4' wide dock – $3.00 per lineal foot
6' wide dock – $4.50 per lineal foot
8' wide dock – $6.00 per lineal foot
Installation/Removal of
Steel Docks
We install/remove some steel docks. Steel docks need to be inspected and approved before agreeing to provide installation/removal services.
Prices for steel dock installation/removal are the same as listed above for aluminum docks.
Installation/Removal of
Boat Lifts
PWC Lift Installation/Removal $55
PWC Floating Port Installation/Removal $75
5000# capacity and below $150
Over 5000# capacity $200
Wakeboard Lift w/Canopy $250
Installation/Removal of
Canopy Fabric
Standard Canopy Fabric $75
Standard Canopy w/extension $100
Maxis Canopy Fabric $150