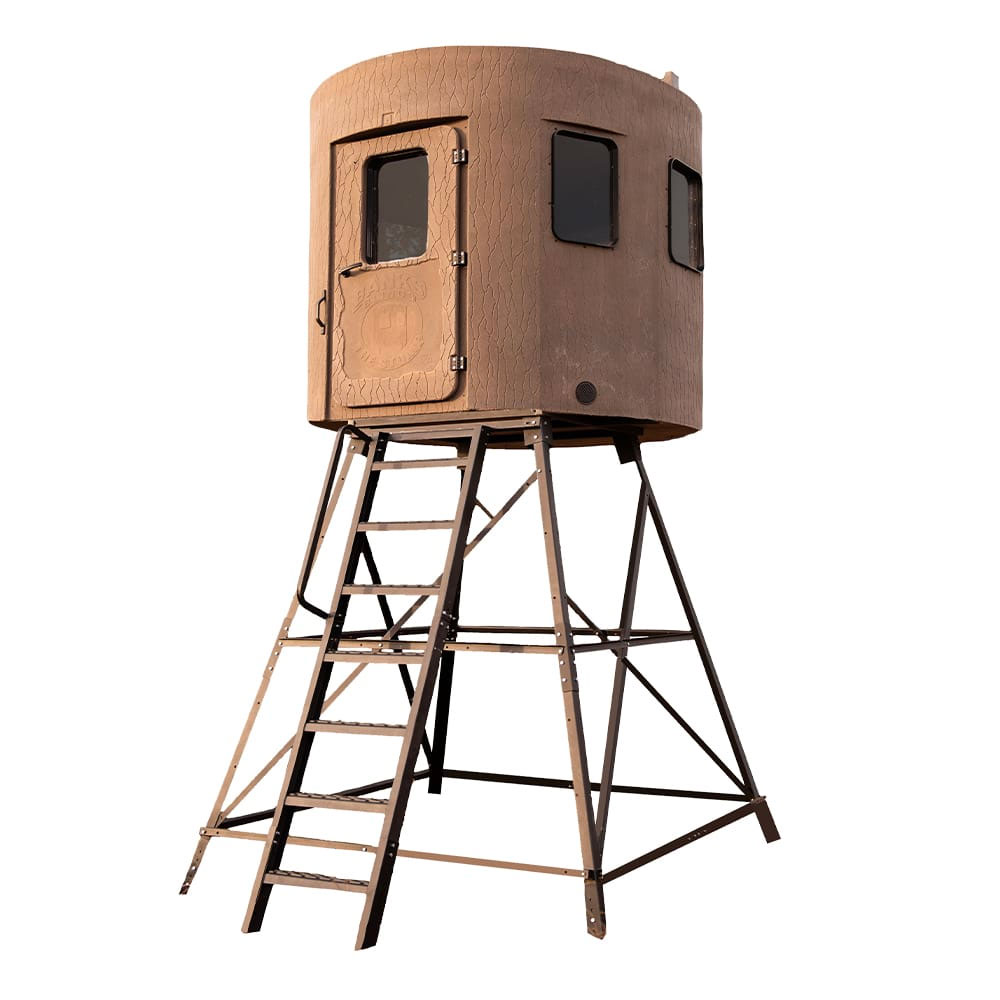 The Stump Sequoia Whitetail Properties Pro Hunter
The Stump Sequoia boasts a large 90-inch diameter interior and eight silent-swinging tinted framed windows, creating the ultimate hunting experience for bow and gun hunters alike. The seamless polyethylene construction provides extreme durability, weather resistance, and protection from the elements, while the spacious interior provides maximum comfort for multiple hunters of all ages.
This blind is available as a base model or as a complete accessory-equipped 'Pro Hunter' model. With over 44 sq ft of room inside, the family-friendly Stump Sequoia is perfect for spending quality time with loved ones, filming hunts, and viewing wildlife from every direction. Leg system not included.
Features
Round design maximizes space and shot opportunities.
The shape makes it a perfect deer hunting blind for bowhunters.
Extremely durable, UV stabilized.
Paintable, bark-like texture. Weather resistant. Will not rot.
Windows open silently, seal tight, and keep scent contained.
Rigid heavy-duty steel-plate base for easy, secure mounting.
This Pro Hunter comes completely assembled and includes:

Curtain Kit
Wall Insulation
Storage Shelf with Light
Bi Pod Shooting Stick
Bow Hanger
Carbon Filters
Anchor Kit
Towel
Coat Hooks
Locking Handle